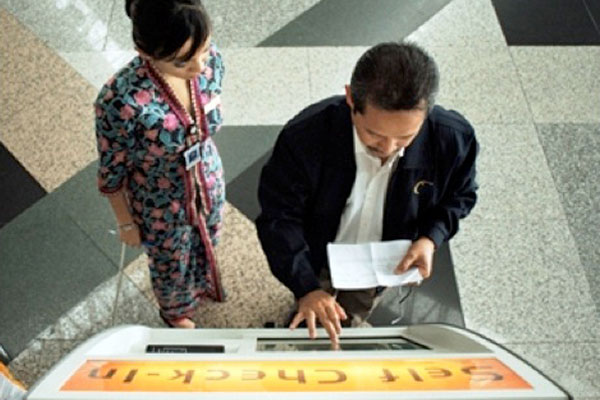 Malaysia Airlines has announced that it will introduce self-service check-in facilities for domestic passengers flying from Kuala Lumpur International Airport (KLIA) from 1 August 2011.
The counter check-in service will be phased out and replaced by the self-service kiosks in a move designed to give the passenger more control over the travel process.
Capt Mohamed Azharuddin Osman, Director of Operations, Malaysia Airlines, said: "With the switch over to self check-in kiosks, our customers will have yet another check-in option at the airport in addition to the existing self-service convenience offered through our MH Mobile Check-in, MH Web Check-in and MH Buddy Check-in through Facebook.
"This will enable our customers and frontline employees to interact in a friendlier and more customer-focused atmosphere, while the self check-in kiosks facility will help to further automate processes."
Once passengers have checked-in using the self-service kiosks, they will be directed to baggage drop-off points to hand over their checked baggage.