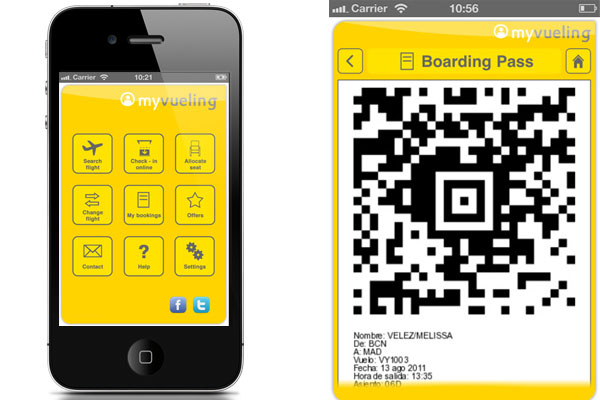 Spanish airline Vueling has released a new iPhone app, offering passengers flight booking, check-in and seat selection facilities.
The app can currently be downloaded from the Apple Store and the airline is now working to adapt it so it can be used with the Android operating system.
Plans are also in place to integrate an additional feature, which will offer users flight status alerts if any changes to their flight details are made.
Vueling has also recently relaunched its mobile portal to offer full functionality to all mobile devices.