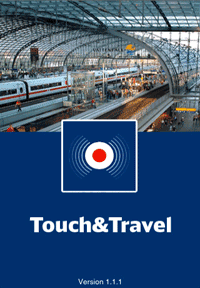 Deutsche Bahn, the German rail transport operator, will roll out its Touch&Travel mobile ticketing application across Germany this November.
Passengers will be able to use NFC-enabled and 2D barcode tickets at touchpoints across 320 railway stations to check in and out of the stations.
Those with iPhones or smartphones with the Android operating system will also be able to use GPS to 'check-in'.
The announcement of the widespread roll out of the Touch&Travel concept follows a number of trials, which have been ongoing since 2008.
For more information on Touch&Travel, click here.