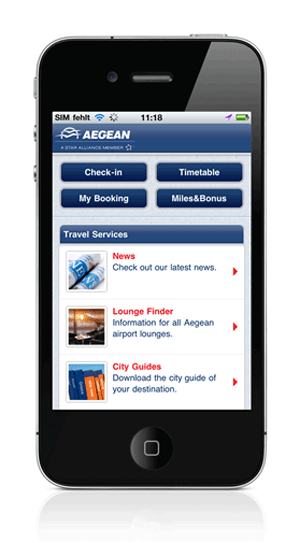 Aegean's new mobile website and iPhone app allows passengers to check-in, view their flight details and download their boarding pass directly to their handset.
Passengers can also check their Miles&Bonus account and timetables, while a comprehensive travel service application is also offered, where the latest news and offers can be viewed, along with travel guides for all the airline's destinations, a lounge finder, airport guide and a hotel booking facility.
The mobile website – which is available in six languages – also provides direct links with the Aegean Twitter and Facebook social media pages.
Another feature of the iPhone app is the Parking Finder, which remembers where you've parked your car at the airport and provides directions to it when you return.
For more information, click here.