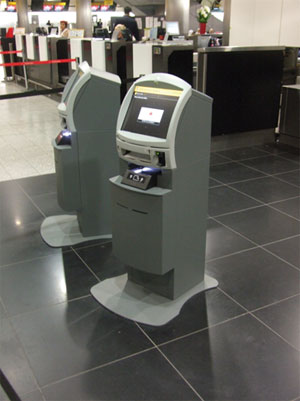 The deployment of 189 new self-service kiosks has been completed by Arinc at London Heathrow Airport's Terminals 1, 3 and 4.
The upgrade is the largest deployment of common-use self-service kiosks at the airport and they will serve upwards of 18 airlines.
Older generation kiosks were gradually replaced with the new A2 Series kiosks from Arinc's partner, IBM, and both types of kiosks were fully supported throughout the process to ensure a smooth switchover.
"Automated passenger processing solutions are more critical than ever for airports today," said Andy Hubbard, Arinc EMEA Managing Director.
"Efficiently managing the diverse passenger profile of today's travellers is key to an airport's success, and a cost-effective and reliable common-use self-service system is a vital part of the solution. We are delighted to be given the opportunity to assist Heathrow Airport in delivering on their vision of streamlined passenger handling."
More information is available here.