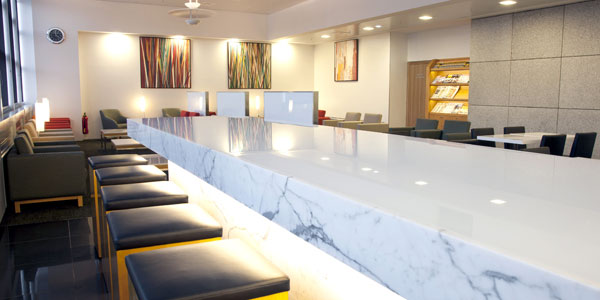 Cathay Pacific's newly refurbished First and Business Class lounge at Frankfurt Airport is modelled on the airline's award-winning lounges at Hong Kong International Airport.
The 370sqm lounge includes armchairs for up to 97 guests, shower facilities, improved dining facilities, access to the Internet and printers, as well as specially designed works of art.
Cathay Pacific General Manager Product Alex McGowan said: "This is part of our ongoing effort to enhance our product and service, both in the air and on the ground, providing passengers with a whole new experience when flying Cathay Pacific.
"We opened a new lounge at London Heathrow Airport in July 2010 and in October the same year unveiled a new lounge in Hong Kong, The Cabin. Renovation of our signature lounge, The Wing, is now in progress and we're planning further enhancements which we'll announce in due course."
More information can be found here.