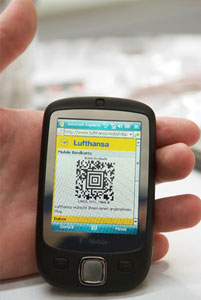 Lufthansa is expanding its automatic check-in service, which will now be available on approximately 400 routes.
The service has previously been available for members of the Miles & More frequent flyer programme travelling on German and Italian routes, but will now be made available on a widespread basis having proved popular among passengers.
Passengers with an existing booking can choose to be automatically checked-in 23 hours before their flight and receive an electronic boarding pass, which can be accessed via email or a web-enabled mobile phone.
Passengers who are checked-in automatically but have baggage to check-in are required to drop their bags at a bag drop counter.