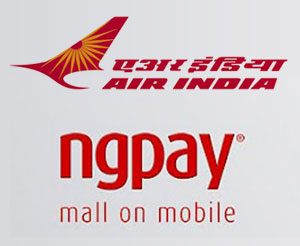 Passengers who wish to book a domestic flight with Air India can now do so using innovative 'ngpay' software, which can be downloaded to mobile phones.
Anyone with a GPRS-enabled mobile phone can simply send the word 'ngpay' via SMS to 56767, which will enable them to download the ngpay software.
Using this software, flights can be selected, booked and paid for.
Once the transaction has been completed, the customer receives confirmation via SMS and email.