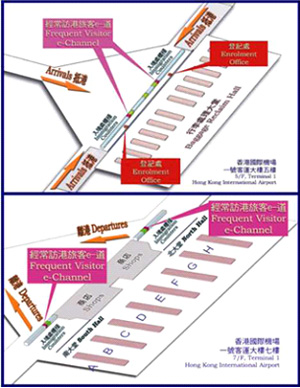 Passengers who travel to Hong Kong International Airport at least three times a year can now make use of the Frequent Visitor Pass, which allows for automated immigration processing.
The service was previously available to frequent flyer members, but has now been extended to include anyone who passes through the airport three times in a 12-month period.
Passengers who successfully enrol simply have to present their Frequent Visitor Pass to one of the readers in the immigration e-Channel, before verifying their identity via fingerprint.
Once a passenger has used the card six times over a two-year period, the card will be automatically renewed.