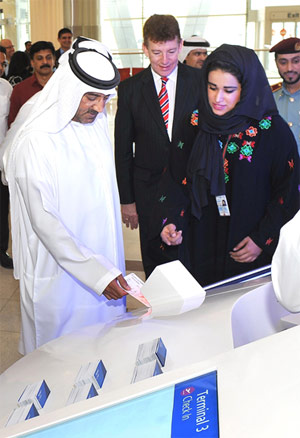 Dubai Airports has launched innovative 'Information Zones' across all three terminals at Dubai International Airport.
The zones will act as a one-stop shop that instantly provide information on wayfinding and other airport services.
Passengers can use 40-inch LCD touchscreens to find out information on shops, restaurants and other services, while they can also get directions to their boarding gate simply by scanning their boarding pass at the Information Zone.
HH Sheikh Ahmed Bin Saeed Al Maktoum, Chairman of Dubai Airports, said: "Service and innovation have long been the hallmark of Dubai and from the foundation upon which the Emirate's economic success has been built. These new wayfinding technologies are just another example of how Dubai and Dubai Airports are maintaining that proud tradition and leading the way when it comes to service."