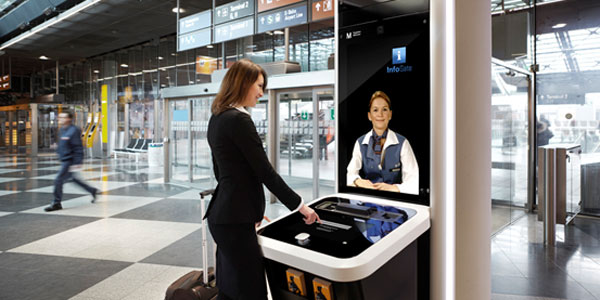 Following last year's successful installation of passenger assistance InfoGates in Munich Airport's Terminal 1, they will now be extended to Terminal 2 to offer real-time assistance.
FMG, the airport's operator, has also established a new 100% subsidiary, InfoGate Information Systems GmbH, to market the system worldwide, having received a high level of interest from other airports.
The InfoGate system allows passengers to connect directly with a member of the Munich Airport information team via videoconference, who can answer the passenger's questions in real-time.
In addition to the InfoGates, another interactive touch-screen system is available in 17 locations in Terminal 1. These can be used to find directions to the gate and an estimated walking time, as well as information on the full range of airport services.