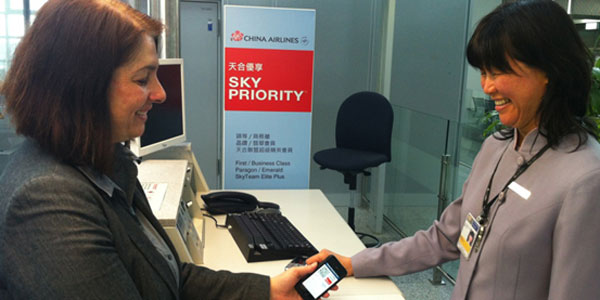 China Airlines has become the latest airline to introduce mobile boarding passes, removing the need for passengers to print out traditional paper boarding passes.
The mobile boarding pass can be used on services from Osaka Kansai, Hong Kong and Frankfurt airports and has already been used by more than 1,000 passengers.
Passengers who check-in online will be emailed their boarding pass, and it can also be downloaded via the airline's iPhone app.
At the gate, the mobile boarding pass can be scanned by handheld devices in just 2-3 seconds.