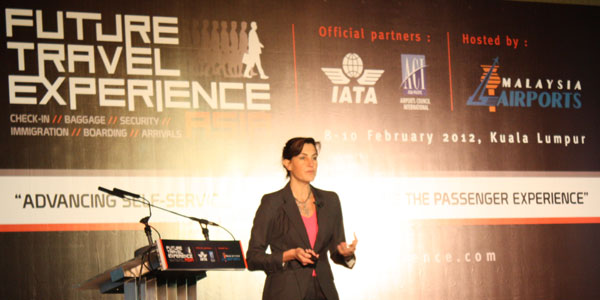 The newly released 'Reinventing the Airport Ecosystem' report from Amadeus highlights how the airport environment is likely to evolve between now and 2025, with a focus on how advances in travel technology will affect passengers, as well as the importance that collaboration will play in the future travel process.
The report – which is based on interviews with 73 industry experts (conducted by Fast Future Research) and 838 responses to a passenger survey – explores a number of areas, including: how advances in travel technology will affect passengers; the passenger perspective on the future; a window of opportunity for non-aeronautical revenues; innovation, collaboration, engagement – the keys to a successful ecosystem; and future airport models.
Speed, simplicity and convenience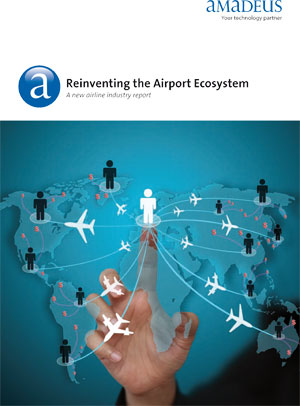 Among the key findings from the passenger survey is that for 72% of passengers, the biggest cause of stress in the travel process is the inefficient streamlining of the core passenger journey from check-in to boarding. In terms of passengers' wellbeing, "Speed, simplicity, convenience and reliability of completing core airline and airport processes are seen as the biggest contributors to emotional wellbeing".
A growing awareness of terminal ambience is also apparent in the research findings, with 39% selecting this as an important contributor to wellbeing in the airport. 62% also said they would like the airport and flying to become a part of the overall experience rather than a means to get to the experience.
The report also explores what passenger would like to see over the next five years and among the most popular answers were remote check-in and bag collection, increased use of mobile phones to navigate through all key touch points, frequent flyer cards as permanent boarding passes, and permanent electronic bag tags.
Also included in the report are forecasts regarding the future role of biometrics, genetic profiling and bio-mimicry – the imitation of nature's designs, systems and processes in human engineering – as well as the physical leisure activities that passengers would most like to see in the airport environment.
Patricia Simillon, Airlines Operations Strategy, Amadeus, said: "New technological trends such as biometric signature, facial recognition, and breath-taking gaming experience (before boarding and in-flight) will revolutionise the passenger experience in the near future. Airlines and airports have a superb opportunity to transform the passenger experience by collaborating with every player in the airport ecosystem, from the restaurants and retail shops in the terminals, to the transportation providers and hotels on arrival."
» Download the full 'Reinventing the Airport Ecosystem' report.
The theme of the Future Travel Experience 2012 conference, which will be held in Vancouver from September 5-7, is 'Advanced collaboration to create a seamless passenger experience'. The full conference programme will be announced in the coming weeks.