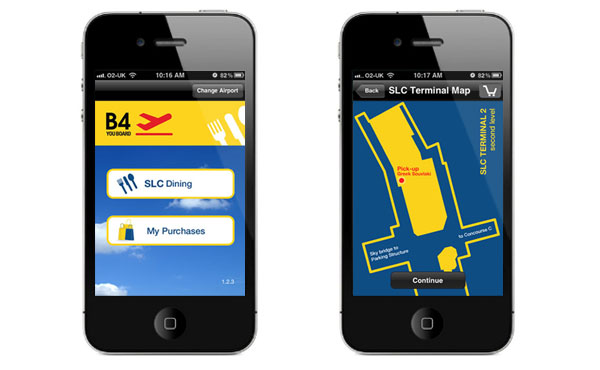 Salt Lake City International Airport has adopted the HMSHost B4 YOU BOARD smartphone app, which allows passengers to browse menus and order meals for delivery direct to the gate.
At present, passengers can order meals from a restaurant in Terminal 2 but plans are in place to increase the number of restaurants offering the service.
Maureen Riley, Executive Director, Salt Lake City Department of Airports, said: "It is important to us that travellers arriving and departing at Salt Lake City International Airport have a positive airport experience on the way to their next destination. HMSHost's B4 YOU BOARD provides travellers with a quick and convenient way to dine on the go, helping to increase customer satisfaction."
The app is available for iPhone and select Android devices and can also be used by passengers travelling from Sacramento International, JFK International, Minneapolis-St. Paul International, and Chicago O'Hare International airports.