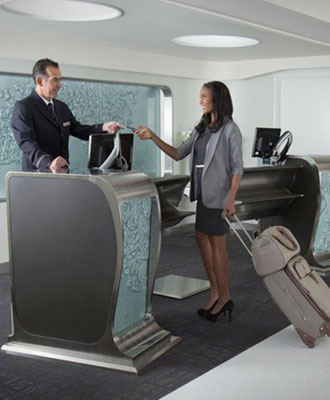 American Airlines has become the first US carrier to offer a baggage delivery service that allows passengers to bypass the airport baggage reclaim and have their bags delivered directly to their final destination.
The service, which is offered via BAGS VIP Luggage Delivery, is available for arriving passengers at more than 200 US airports, as well as seven international Pre-Clearance destinations, including Vancouver, Nassau and Dublin.
Customers can book and pay for the service upon booking their flight, or up to two hours prior to departure by accessing their flight itinerary online. A special indicator is then printed on their bag tags at the airport so the bags can be identified and delivered to the final destination. For delivery locations within 40 miles of the airport, the bags should arrive within one to four hours.
David Vance, Managing Director – Customer Operations Planning, said: "Teaming up with BAGS VIP Luggage Delivery shows our commitment to provide more options to help our customers have a hassle-free trip.
"We think this service be especially valuable to families travelling with children as well as our business travellers who need to go straight to a meeting or into the office."
The launch of the American Airline baggage delivery service follows the introduction of a similar initiative recently introduced by Emirates.