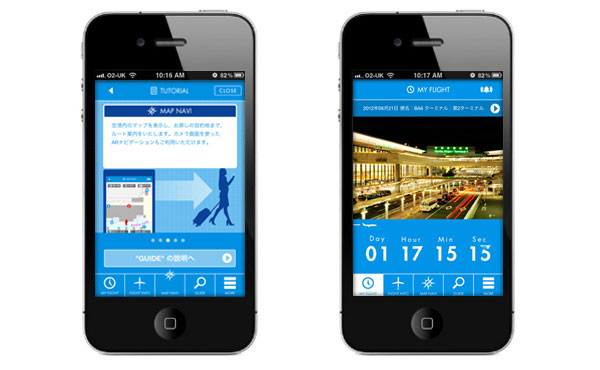 A new app launched by Narita International Airport includes a dedicated navigation function, which provides wayfinding assistance for passengers.
Users of an iPhone or Android smartphone can use the app to determine their current location in the terminal and find directions to a desired destination.
Passengers can also register their flight number to automatically receive any changes to their flight information, such as gate changes.
The app – which is called 'NRT_Airport Navi' – also provides flight information, airport maps and information on a variety of airport facilities and services.