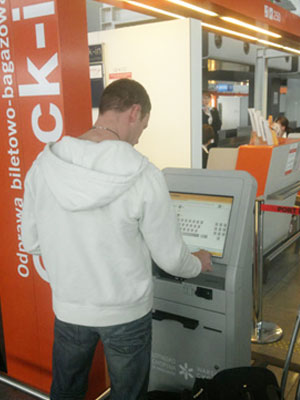 Passengers flying from Warsaw Chopin Airport can now print their boarding pass and, in some cases, bag tags using new self-service kiosks. A total of 15 of the new common use kiosks have been installed and all of them have card readers, as well as barcode and document scanners.
Those who make use of the self-tagging facilities – which are currently exclusive to Finnair passengers – simply have to attach the tags to their hold luggage and deposit the bag at a dedicated drop-off point.
Micha? Hofman, Head of Passenger Handling Service at Warsaw Chopin Airport, said: "The new self check-in facilities are yet another element of Chopin Airport's passenger and baggage handling quality policy.
"With the decision to install more self check-in kiosks, equipped with bag tag printers, we want to implement the latest solutions for easier and faster passenger handling that can be seen at airports around the world."
Passengers who are flying with LOT Polish Airlines, Lufthansa, Turkish Airlines, Finnair and Air France-KLM can make use of the new kiosks, while British Airways and Aeroflot will soon be added to the list.