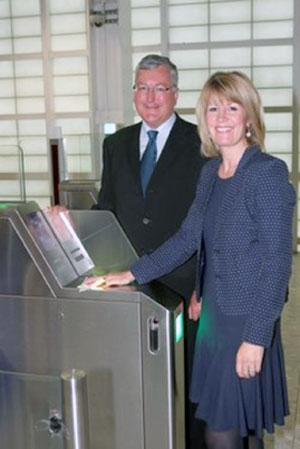 Six automated boarding pass scanners have been installed in the security hall at Glasgow Airport to reduce queues and speed-up processing through the security checkpoint.
The technology is similar to that used at Gatwick Airport's FTE Award-winning security checkpoint and allows passengers to self-scan their boarding pass before proceeding to the security screening area.
Amanda McMillan, Managing Director of Glasgow Airport, said: "Our focus in recent years has been on improving our customers' journey through the terminal building and not only will this technology further enhance our compliance with strict industry security regulations, it will significantly reduce the amount of time passengers spend in the security hall, particularly during peak times.
"In terms of queue times, we are one of the best performing airports in the UK but that hasn't prevented us from wanting to make further improvements."