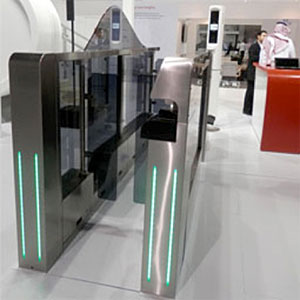 Automated iris and facial recognition systems are to be installed at Dubai Airport's Terminal 3 to speed-up and secure the immigration process.
The AOptix systems will be installed at 100 immigration smart counters and smart gates. At present, the Dubai Airport uses e-gates alongside traditional border control points, but it plans to expand the new system to all of its terminals by 2014.
"With the help of emaratech (the systems integrator) and AOptix, we are building on Dubai's leadership in providing the most secure and convenient iris-based recognition systems to benefit people travelling through our airport," said Colonel Khalid Nasser Al Razooqi, Director-General of e-Services at the General Directorate for Residency and Foreigner Affairs (GDRFA).
"Since Dubai is one of the world's fastest growing airports, it is important that we continually employ the latest and best technology to serve the needs of our passengers."