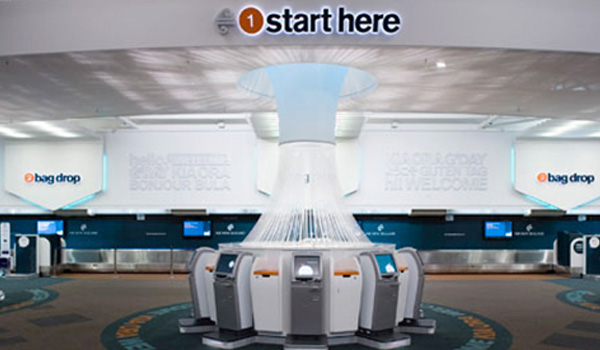 Air New Zealand's new fast track kiosks at Sydney Airport allow passengers travelling to trans-Tasman and Pacific Island destinations to print their own bag tags along with their boarding pass.
Passengers who have baggage to check-in simply have to attach their bag tags and drop the baggage at a bag drop counter, where an agent will check their ID and scan the tags.
15 of the kiosks have been installed at Sydney Airport as part of the airline's expansion of the successful self-service strategy that has been implemented in New Zealand.
Air New Zealand has reported that around 80% of its passengers travelling from Wellington, Christchurch and Queenstown airports currently make use of the self-service option, and it is hoping for similar uptake in Sydney.