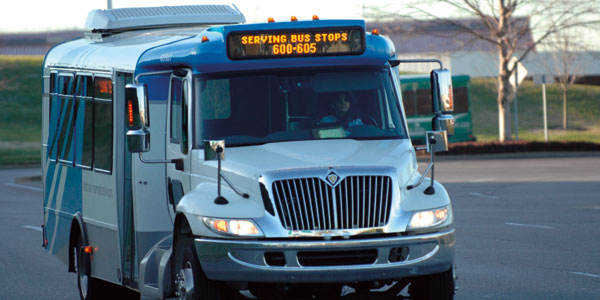 Nashville International Airport has partnered with TransL?c transit tracking systems to provide parking customers with an app for real-time updates on shuttle bus locations.
It is the first airport in the US to transform the passenger parking experience in this way, and its flyers can now monitor shuttles and their arrival times second by second on mobile phones and computers.
"This relatively new technology keeps us on the cutting edge of airport customer service," said Rob Wigington, Metropolitan Nashville Airport Authority President and CEO. "Now, parking customers will know instantly where the nearest shuttle bus is and can track its arrival."
The service is the latest development designed to make parking at Nashville International economical and efficient for travellers, with a reduced daily rate for short-term parking announced earlier this year making it one of the cheapest for parking among the nation's 50 busiest airports.
"Our recent parking upgrades are all part of what we call the Nashville Airports Experience," added Wigington. "We're always looking to see how we can improve our customer service, add new features and make flying fun again."