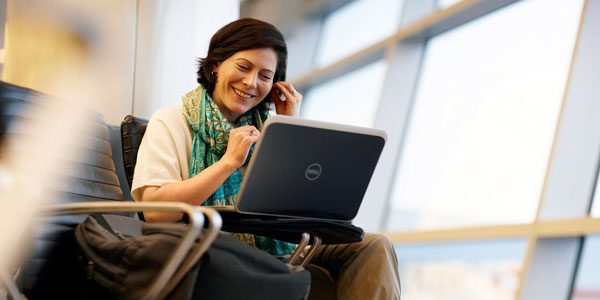 A key conclusion emerging from the Future Travel Experience Europe Conference, held in Amsterdam last November, was that free airport WiFi is an absolute must. With social media and apps now widely used to convey information to travellers during times of disruption, it is essential that airports provide the WiFi connectivity to enable passengers to receive that information.
One possible solution is being explored by JiWire and Advanced Wireless Group (AWG), which have collaborated on a way to provide free WiFi to travellers. The basic concept of the service is that two tiers of wireless service will be offered: a free, but lower quality connection which would simply require the user to view an advert or video beforehand, and a premium paid service for those wishing to browse at higher speeds, uninterrupted.
The key component behind the system, however, is its location-based advertisements. Shops and restaurants within the airport will be able to directly reach out to a captive audience that they know is within the vicinity.
"Consumer demand for free WiFi continues to grow exponentially in our venues as new mobile devices saturate the market," stated Scott Phillips, President and CEO of AWG. "JiWire has proven their ability to engage high-end corporate sponsors and advertisers who desire a direct audience with our valuable audience of consumers in airports. Our customers are happy to engage with the sponsor for a brief period as an alternative to paying for fast Internet access which makes this a win-win for all involved."
It is yet to be seen if passengers will tolerate forced advertising for a service which many feel should be offered totally free, but when it comes to making airport WiFi more commonly available, this is certainly a step in the right direction.
What do you think?
Future Travel Experience passionately believes that free airport WiFi is a fundamental part of an enhanced travel experience. In an era in which airports are striving to improve disruption communications through channels such as social media and apps, does a paid/ad-supported WiFi model really help mobile/tablet users at airports?