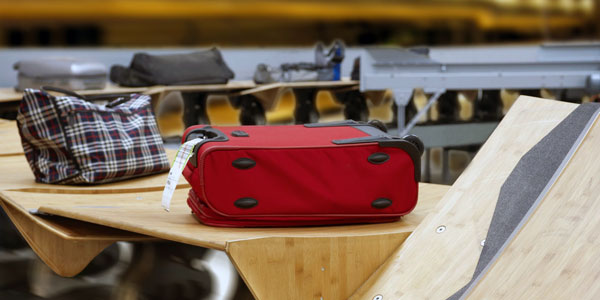 Vanderlande Industries has won the contract to supply a state-of-the-art new baggage handling system to São Paulo Guarulhos International Airport, just in time for the arrival of the 7.2 million international tourists expected to travel to Brazil to watch the FIFA World Cup next year.
Installation will begin in August, and is due to be completed in April 2014, ready for the tournament. The country's busiest airport, which handled almost 33 million passengers last year, aims to increase its throughput to 60 million by 2022, and as well as updating its baggage-processing technology is in the process of building its third and largest terminal and increasing the size of its taxiways.
Vanderlande's new baggage handling system will have three check-in islands, with 72 check-in positions and one re-check-in for transfer passengers. Baggage sorting will be done by two of its HELIXORTER tilt tray sorters, with 24 destinations. It will also incorporate facilities to manage early baggage arrivals, and the highest level of security screening. Overall control of the equipment is by Vanderlande's integrated VIBES software suite, which offers full operational management, process control and performance reporting functions.
The order was awarded to Vanderlande Industries by the airport's operator, Consórcio Invepar-ACSA, which selected Vanderlande Industries because of the company's experience in baggage handling projects across Brazil and around South America.
Have your say:
What passenger facilities would you expect to see at the airport that will be at the heart of the FIFA World Cup and the 2016 Olympic Games?