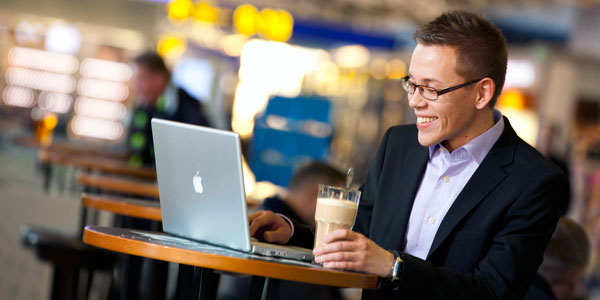 The free online access provided by Finavia at Helsinki Airport has increased in popularity each year. "The number of users in the wireless network has increased massively in the last 12 months. In January 2013, the number of users was 168% higher than in January 2012," said Ville Haapasaari, Airport Director.
In fact, user volume is now almost 30 times higher than figures in January 2009. The user interfaces have also changed; a few years ago, Windows installed on a laptop was the main way of connecting to the airport's wireless network, but now 67% of visitors use the network with Android.
Last year, Finavia improved the WLAN connection at Helsinki by increasing the number of base stations to more than 80 and upgrading the speed rate.
Haapasaari commented: "Especially international passengers thank us continuously for the Helsinki Airport WiFi, because only few airports in the world are providing a well-functioning, fast wireless online connection, which is free of charge. Many passengers want to remain online regardless of location and spend their waiting time at the airport with entertainment or work tasks."
Finavia is investing in Helsinki's services so that the airport can further strengthen its role in air travel between Europe and Asia. In 2012, passengers transiting between Europe and Asia accounted for 31% of the total number of passengers at the airport.