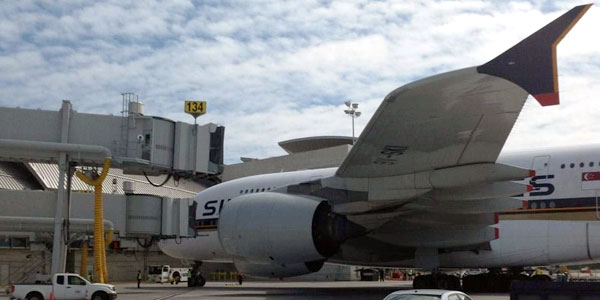 Three state-of-the-art aircraft boarding gates have been unveiled at Los Angeles International Airport's New Tom Bradley International Terminal. The gates, which were presented by Los Angeles' Mayor Antonio Villaraigosa earlier this month, are the first of 18 to be built at the terminal.
The new gates will all be implemented with the latest technology, including cutting-edge, laser-based visual guidance docking systems, and computerised passenger boarding bridges, which will automate operations between the terminal and aircraft doors. Nine of the 18 gates have been designed to accommodate larger, new generation aircraft such as the Boeing 747-8 Intercontinental and Airbus A-380 super jumbo jets.
The boarding gates have also been designed to enhance the passenger experience, with electrical sockets and USB ports for charging mobile phones, tablets, and laptops, installed in the seating area. A free WiFi facility – already accessible throughout LAX terminals – is also available.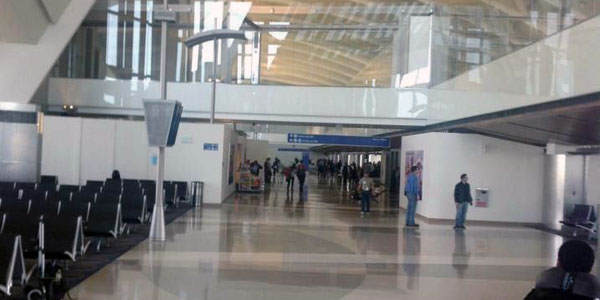 The new terminal and its modern gates and concourse area are part of a multi-billion dollar development program for LAX by Los Angeles World Airports (LAWA), and the completion of the three gates and the interior north of the concourse are a major milestone in the project's progress. "The overall goal of the LAX Modernisation Program is to dramatically improve the passenger experience with a building designed to capture the spirit of Los Angeles, while establishing new levels of passenger convenience and comfort," said Gina Marie Lindsey, Executive Director of LAWA. "We are creating an airport that is safer and more secure, more energy-efficient, and customer-friendly with the types of services and amenities passengers demand today."
The Mayor of Los Angeles was joined by executives from LAWA and Singapore Airlines at the unveiling of the gates, who saw the airline's daily flight from Singapore arrive and dock at Gate 134 – the northern-most gate of the new terminal – to demonstrate how it would operate.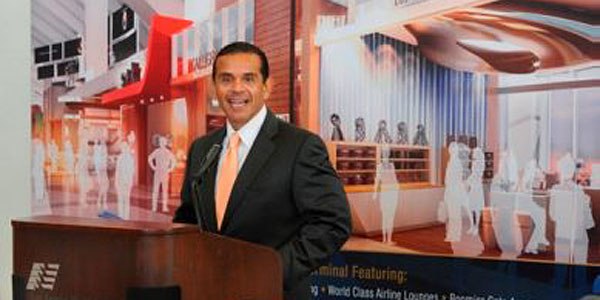 Have your say:
Have you visited the New Tom Bradley International Terminal at LAX?
What facilities do you think should be incorporated into a boarding gate of the future for an enhanced passenger experience?