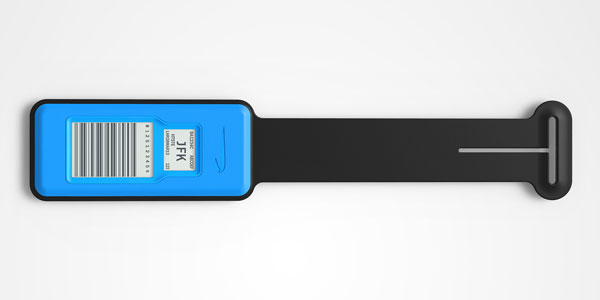 British Airways is to trial an innovative electronic bag tag, which could remove the need for a new paper tag each time a traveller flies. Once checked-in customers simply hold their smartphone over the electronic tag, which automatically updates with a unique barcode containing their flight details and an easy-to-see view of their bag's destination. The development enhances the passenger experience as passengers save time by having their electronic tag quickly scanned at the bag drop, going straight through security to relax before catching their flight.
Frank van der Post, British Airways' Managing Director, Brands and Customer Experience, commented: "This is a fantastically simple, yet smart device that gives each customer the choice to have their own personalised electronic baggage tag that changes with the swipe of a smartphone – every time they fly."
Designworks has provided insights, design and engineering expertise to deliver fully functioning bag tags for the live trial to evaluate the effectiveness of the concept. Lewis Freeman, Designworks lead designer for the project, said: "This step into digital tagging of luggage is a huge leap forward enabling your luggage to become a connected object, providing a seamless experience for frequent travellers with British Airways."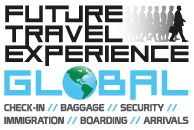 The next major developments in baggage are the focus of the second interactive On the Ground workshop at FTE Global 2013, 15:00 – 17:30, Wednesday 4 September. Michael J Healy, Vice President – Infrastructure & Commercial Development, Halifax International Airport Authority, will lead the session, which focuses on the design and development of devices and the business processes behind new baggage initiatives. He will be joined by presenters from Iberia, IER, United Airlines, Travelpro and Billund Airport, who will give their insights on the latest in cutting-edge baggage technology.