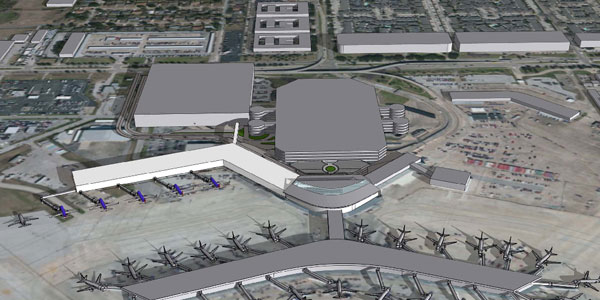 Southwest has announced that construction will begin on the new 280,000sq ft terminal in September.
In accordance with Southwest's Houston City Council-approved partnership with the Houston Airport System, the project will be fully funded by Southwest, with the terminal then being handed over to Houston Airport System to run upon its completion. In turn, Southwest will receive a 25-year rent-free lease of four of the terminal's five gates.
Southwest will also finance the construction of an accompanying 2,500-space car park, as well as modifications to the surrounding road infrastructure.
"This removes all risk for the city of Houston for the project and puts all the risk on Southwest," said Bob Montgomery, Southwest's Vice President for Properties, "[Houston] has no risk, puts up no cash, doesn't have to approve passenger facility charges, and they get a facility with a clear title. They get an asset worth $100 million."
A Houston Airport System study concluded that the new terminal will generate an extra $1.6 billion in revenue for the region and create 10,000 jobs courtesy of an extra 1.5 million passengers per year.