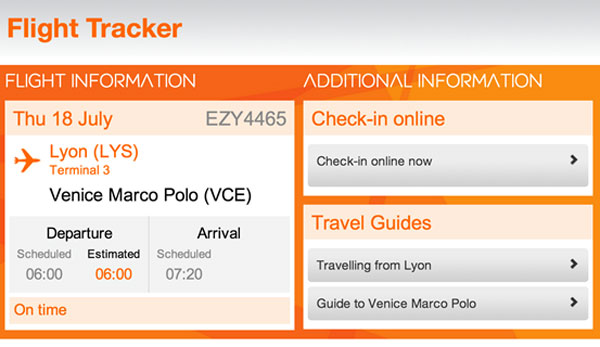 easyJet's new Flight Tracker tool allows passengers to access live flight updates up to 48 hours before their departure time.
The tool is available on the easyJet website and via the airline's app. It includes real-time information direct from the operations control centre at London Luton Airport, as well as traditional departure and arrival information.
Peter Duffy, easyJet's Marketing Director, said: "Flight Tracker allows customers – and their friends and family – to gain peace of mind by checking the status of their flight en route to the airport or during periods of adverse whether or strike disruption."
This summer, Flight Tracker will monitor as many as 214 easyJet aircraft and passengers can choose to track a single flight, all flights from a specific airport or every flight across the network.
The launch of the tool follows a successful five-month trial period, during which nearly 3.5 million passengers used it.