Estonian Air has introduced an automatic check-in service, which allows passengers to automatically receive a link to their boarding pass via their mobile phone, rather than having to check-in manually.
Passengers can enter their mobile phone number during the booking process and they will then receive check-in confirmation and a link to their boarding pass at 19:00 for flights departing the next day between 02:00 and 11:00, or four hours before the departure time for flights that depart after 11:00.
Passengers can either present the mobile boarding pass at the airport, or they can print their boarding pass via the carrier's website if they would rather have a paper copy.
Vilma Oras, Ground Handling Manager, Estonian Air, said: "Within (recent) years, self-service check-in has become the norm and is increasingly available across a variety of channels, including online, at airport kiosks and via mobile devices…Taking the concept of self-service check-in one step further, we have made checking in for our customers even easier."
Automated check-in is available on Estonian Air direct flights departing from Amsterdam, Brussels, Copenhagen, Tallinn, Vilnius, Oslo, Paris, Trondheim, Stockholm and Nice.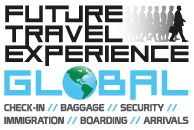 The FTE 'On the Ground' conference at FTE Global 2013, which takes place from 4-6 September in Las Vegas, will include a session entitled: 'Mobile innovation and advanced personalization efforts'. Chaired by Jonathan Stephen, Head of Mobile and Emerging Technologies, jetBlue Airways, the session will include presentation from Heathrow Airport, Japan Airlines and Los Angeles World Airports.
» View the full FTE 'On the Ground' conference programme