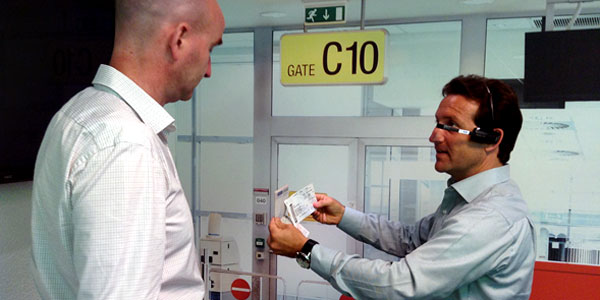 There can be little doubt that over the next 12 months wearable technology – electronic accessories that incorporate advanced technologies – is going to make a big impact. Since the launch of the Google Glass Explorer Edition in February this year, the hype surrounding wearable technology has gathered even more pace and following Samsung's recent announcement that its first smartwatch will be launched this September, the travel industry is looking to airports, airlines and suppliers to see who, if anyone, will embrace the new technology.
"Both Google Glass and smartwatches offer tantalising opportunities for new experiences," said Rob Girling, Co-Founder and Principal of award-winning technology product design company Artefact Group and the keynote speaker for FTE Global 2013. "Over the next several years, wearable technology has the potential to make the travel experience smoother and easier, especially with the intimacy that some wearable technology could enable in terms of biometric identity authentication. It's conceivable that in the next few years, many security checkpoints and commerce transactions could be made even simpler than our smartphone interactions of late."
Google Glass at the gate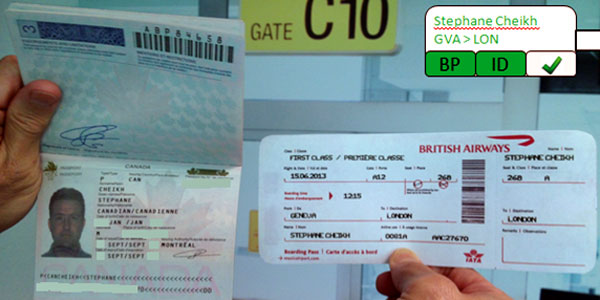 While Girling explained that Artefact believes smartwatches are likely to be more popular as consumer devices, there are significant opportunities to use Google Glass and similar devices for commercial applications.
At SITA Lab – a facility dedicated to strategic research to drive innovation in the air transport sector – this opportunity presented by smart glasses has been embraced and they have already started working on a Google Glass-based concept that could be used to speed-up the boarding process. The 'SWIFT Boarding with Smart Glasses' project involves providing agents in the boarding area with smart glasses with a built-in camera, scanner and head up display, which can be used to securely verify passport and boarding pass information for faster boarding.
Renaud Irminger, Director of SITA Lab, told FTE: "At the moment, there are limitations with the speed, so we need to get to a point where the process can be completed in under one second. At this stage though, the main thing is that we've shown that the concept works." He also outlined his hopes that the technology will be trialled in an airport environment by early-2014.
Utilising wearable technology across the airport
Aside from the boarding gates, Irminger explained that he sees potential for smart glasses in other areas of the travel process. For example, they could be used by roving agents who currently carry iPads, or by agents at the entrance to airport lounges to remove the need to physically scan boarding passes and frequent flyer cards.
Artefact's Girling said he doesn't see airlines or airports offering wearable technology to passengers in the near future, but he does think that "flight attendants, maintenance personnel, flight crew and ground operations staff could benefit" from head-mounted wearable technology. However, that's likely to be "several years down the road", he added.
Challenges ahead, but a promising future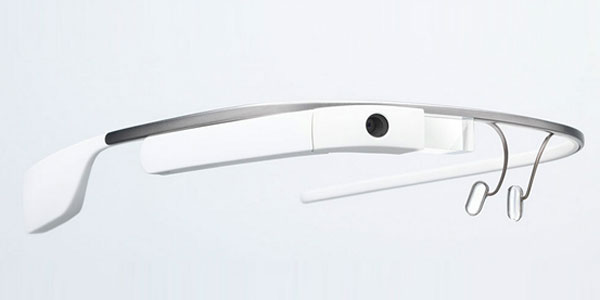 Of course, to make wearable technology a reality in the airport of the future, in addition to Irminger's point that the passenger and document processing times using the technology will have to be optimised, there are numerous other obstacles to overcome.
Irminger said: "The technology needs to be more robust and the cost will have to come down. Google Glass currently costs around $1,500, which is a lot, so it will have to become more affordable. Also, all of the scanners in the airport would have to be replaced, and you would need reliable wireless connectivity via Wi-Fi or 3G."
Girling also highlighted an array of practical considerations that must not be overlooked. These range from "cost and maintenance, to personalisation and privacy". Artefact's job as designers, he said, is also to ensure that wearable technology "enhances our humanity, rather than undermining or mutating it".
For the travel sector, however, the predominant focus will be on whether wearable technology can be used to improve processing times in the most secure manner possible and make positive enhancements to the passenger experience. The fact that SITA Lab has already gone some way to proving that wearable technology is actually viable bodes very well, even if we probably will have to wait a few more years to see it in action.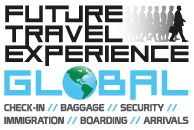 Rob Girling, Co-Founder and Principal of Artefact Group, will deliver the Keynote Address at FTE Global 2013, which will take place from 4-6 September in Las Vegas. In his presentation, Rob will explore a different perspective on the role of technology in the future of travel, exploring how design can make travel not only fun and exciting, but help the industry identify new revenue opportunities that strengthen customer loyalty.
» Full details on FTE Global 2013 can be found here
» Register to attend FTE Global 2013