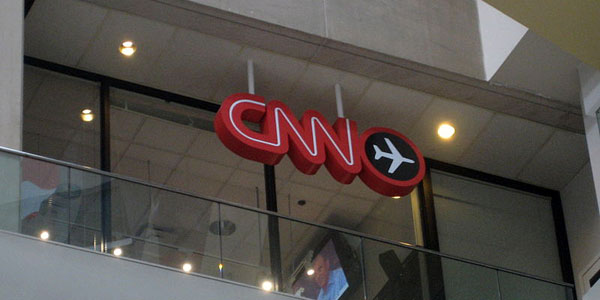 Passengers at Miami International Airport can now catch up on the latest TV while waiting for their flight, with live television streaming on their mobile phones through the airport's WiFi system.
CNN Airport Network, the foremost airport news and entertainment service in the US, has launched its 24-hour TV service, enabling travellers to view live broadcasts of general news, weather, stock market updates and features on their personal devices for the first time, not only in the terminal but throughout all public areas of the airport.
As well as the live simulcast of the CNN Airport news and entertainment Network, Spanish-language content from CNN Latino can also be accessed, with streaming available on a variety of personal technologies – including mobile and tablet – for both Apple and Android operating systems. The live streaming capabilities were developed in conjunction with Advanced Wireless Group (AWG), the wireless provider for the Miami International Airport and sixteen other airports in the US.
"CNN Airport Network is always evolving in order to provide marquee programming focused on what our airports and their passengers ask for, and the next logical step for our business was to extend our programming services to the vast number of travellers equipped with mobile devices, creating a unique opportunity to connect the tech-savvy air traveller with a diverse array of content – whenever and wherever," said Debbie Cooper, President of CNN Airport Network. "Live streaming of CNN Airport Network is an important evolution of our product offering, and we are thrilled to partner with AWG and have Miami International Airport as our flagship deployment."
Maurice Jenkins, MIA's Division Director for Information Systems, added: "If you are at a departure gate an hour before your flight looking for entertainment to keep yourself or your kids busy, you now have the option of Spanish-language programming, creating a new value-added service for our passengers. While we operate fee-based WiFi for general internet access, we continue to expand the menu of free WiFi services for our passengers, and this partnership with CNN Airport Network and AWG combines the resources of the global broadcast news leader and premier operator of airport WiFi networks to deliver a first-of-its-kind service that we are proud to introduce to the industry here at MIA."