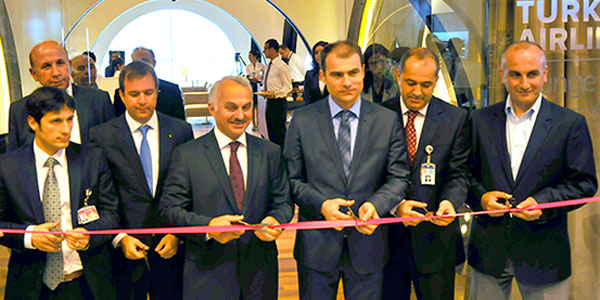 Turkish Airlines has opened the new Istanbul Arrivals Lounge in the arrivals area of Istanbul Ataturk Airport. The 250sqm lounge provides an area for passenger to relax and refresh after their flight and before leaving the airport.
Among the facilities available in the lounge are shower facilities, dressing areas, staff offering a clothes ironing service and a selection of food and beverages.
Passengers can also charge up their personal electronic devices, read daily local and international newspapers and access free Wi-Fi.
The Istanbul Arrivals Lounge is available to Business Class passengers and Economy and Economy Comfort Class passengers who are members of the Elite Plus programme.