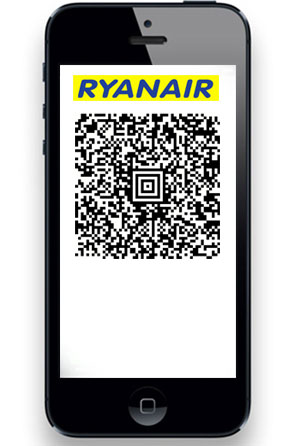 Ryanair CEO Michael O'Leary has confirmed that the airline will introduce mobile boarding passes by summer 2014.
O'Leary this week took part in a live Twitter debate and when questioned about the high charges for printing a boarding pass at the airport and the possibility of allowing passengers to show their booking confirmation on their mobile phone, he replied: "(We are) working on it. Should be in place for S14."
Following the Twitter session, FTE contacted the airline's public relations agency, which confirmed that Ryanair is developing a mobile boarding pass.
This latest stance is at odds with what the Ryanair CEO told FTE in an exclusive interview in August, when he stated that the airline would not offer mobile boarding passes "because it won't save money".
The news that Ryanair will introduce mobile boarding passes follows the recent introduction of the technology by easyJet at seven UK airports.
It is also the latest development in the airline's recent move towards a more customer-friendly approach, which includes the launch of a Twitter handle and an effort to respond more quickly to customer complaints.