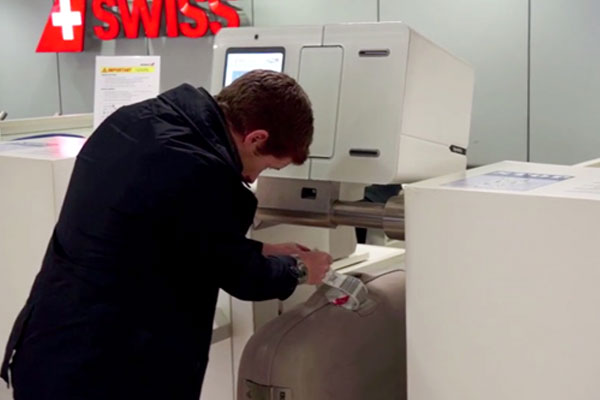 Geneva Airport has installed three Scan&Fly self-service bag drop units as part of a six-month trial alongside SWISS, Lufthansa and other Star Alliance carriers.
The bag drops are unique in the sense that they can be used in two different ways. Passengers can either print and attach their tag and drop their bag at the unit, or they can drop a pre-tagged bag.
During the six-month trial, the airlines and the airport will work with the supplier to establish whether the new system shortens queues, how it affects operational aspects such as staffing and flow speed, and how passengers react to the technology.
Jacques Morgenegg from Geneva Airport said: "Geneva Airport experienced capacity constraints in their terminal and saw self-bag drop as a solution to create more terminal capacity and to speed-up the passenger flow.
"We were looking for a user-friendly solution for the passenger and handling agent in a retrofit package that could be placed on existing infrastructure. Type22 is the only provider that delivers self-bag drop in a combined process and that was exactly what we were looking for."