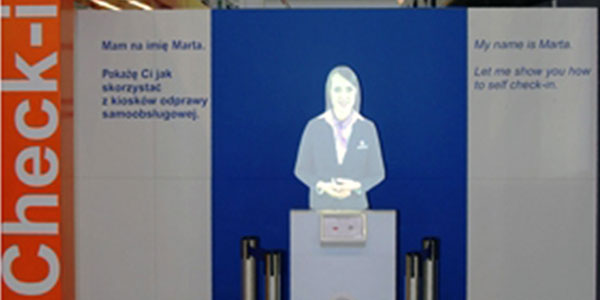 Warsaw Chopin Airport has become the first airport in Poland to install a virtual assistant. It is based next to the self-service check-in kiosks and offers instructions to passengers on how to use the use kiosks in both Polish and English languages.
To activate the virtual assistant, passengers just have to press a button and it will then provide the standard information a passenger needs to know in order to check-in for their flight. The assistant moves and gesticulates while talking to simulate a real conversation between a passenger and an airport agent.
Tomasz Prokopiuk, Manager of Passenger Processes and Service Quality Section, Chopin Airport, said: "The virtual assistant is an attention-grabber and is very effective. It encourages passengers to use self-service check-in kiosks, showing them how easy it is. This makes this form of check-in more efficient and adds a high-tech dimension to Chopin Airport's image."
Over the last year or so,  a number of other airports have installed virtual assistants to assist passengers, including FTE Europe partner London Stansted, Athens International Airport, Dubai International and New York's JFK, Newark Liberty and LaGuardia airports.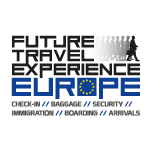 FTE Europe 2014, which will be held in London from 3-5 March, will include a highly interactive 'Unconference' session entitled 'Evaluating emerging technologies such as AI, wearable technology, and virtualised and robotic passenger interactions in an airport context', which will be led by Rohit Talwar, CEO of Fast Future Research.
» View the full FTE Europe 2014 conference programme
» Register to attend FTE Europe 2014