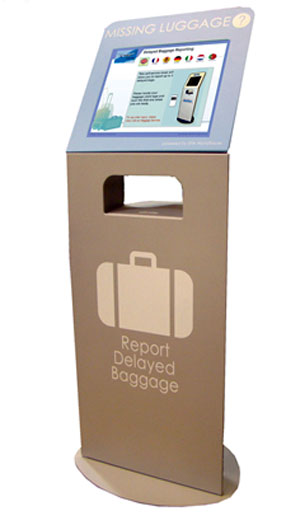 Moscow Domodedovo Airport has installed self-service WorldTracer kiosks, which allow passengers to report lost or delayed bags without having to queue up to see an agent.
Passengers can scan their bag receipt barcode at one of the kiosks in the arrivals area to file a missing bag report. The kiosks are linked to WorldTracer, the global tracing system for mishandled baggage that was developed by SITA and IATA, which then matches found bags with lost bag reports.
The new kiosks are designed to offer a faster and more-cost effective way to reunite mishandled bags with their owners.
Igor Borisov, Moscow Domodedovo Airport Director, said: "The system of self-registration of lost baggage is an important element of the programme for service development. Innovations like WorldTracer kiosks allow us not only to maintain the leading position, but also to ensure faster development of the airport."
As FTE reported last month, Malaysia Airlines has been trialling the WorldTracer iPad app, which allows airline agents to roam around the baggage reclaim hall to actively search for passengers who are struggling to find their bags.