As highlighted by the recent FTE Think Tank report, enhancing the passenger experience does not always have to be about major investments and high-tech innovations. Notable improvements to the airport experience can, in fact, be made with little cost. Here is a selection of some of our favourite low-tech passenger-focused innovations from across the industry.
Real customer service – The Stanfield Way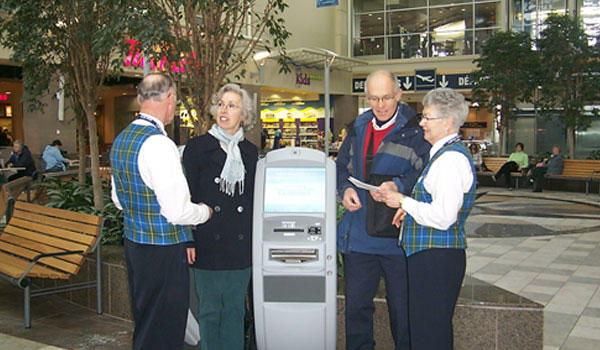 At a time when customers are turning more and more to self-service and automation in the airport environment, it can be easy to forget that face-to-face customer service is often the best solution when a passenger has a problem. This is something certainly recognised by Halifax Stanfield International Airport, which through its Volunteer Host Program, has around 120 volunteers who walk the terminal looking for passengers in need of assistance.
The project is part of the wider 'The Stanfield Way' scheme, and the volunteers are on-hand to provide information and directions related to airport facilities and services, meet and greet visitors, and provide assistance to passengers with reduced mobility.
Peter Spurway, Vice President Airport Experience, Halifax International Airport Authority, said: "Relationships are based on conversations. We took a step back and tried to create a programme to deal with the culture of the place and deal with the airport as a community. Airports are emotional places and passengers have anxiety. If we don't recognise that, then we're not doing passengers a favour."
As part of the airport's focus on passenger experience, travellers who check-in or comment on their airport experience via social media channels are also randomly surprised with gifts, such as a $10 food and beverage voucher, while they are waiting for their flight.
Improving the airport experience for families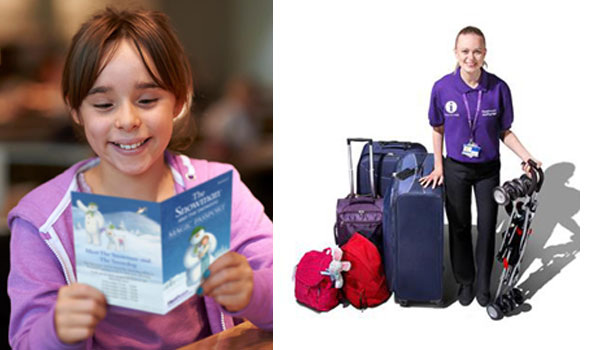 Travelling with young children can add an extra layer of stress to the already-tedious airport experience, and a handful of airports and airlines have recently taken steps to entertain children in order to relieve the anxiety of their parents.
Among them is Heathrow Airport, which having employed Airporters to help families get from the car parks to the terminal this summer, has this week partnered with 'The Snowman and The Snowdog' to create a Christmas theme across its terminals.
Play areas within the airport include 'The Snowman and The Snowdog' characters, storytelling and craft sessions, activity packs have been placed in restaurants, and Santa and his elves will be making appearances in the airport throughout the month. Heathrow, an official partner of FTE Europe 2014, has also introduced family-friendly Christmas-themed security lanes for the busy festive season, which is expected to see around 3 million passengers depart in December alone.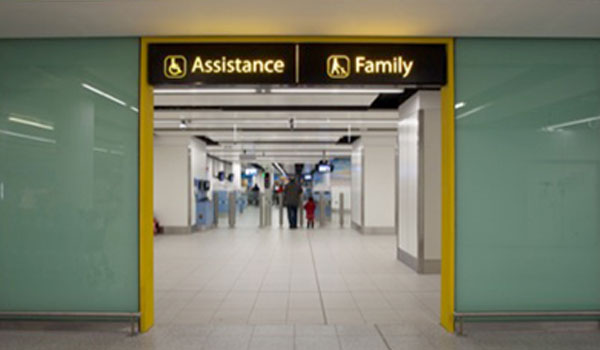 Gatwick Airport, also an official event partner of FTE Europe 2014, offers dedicated family lanes at the security checkpoint to simplify the security search process for those travelling with young children. The lanes have extra space for buggies and the lower throughput means parents feel less hurried.
The airport has also worked with the UK Border Agency to introduce family assistance lanes at the immigration checkpoint, to make the arrivals process easier for families.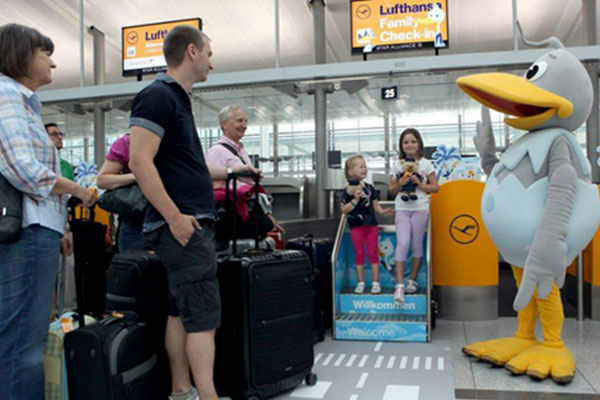 Keeping younger travellers entertained is also an area of focus for Lufthansa, which introduced dedicated family check-in desks to add an element of fun to the check-in process. The check-in desks – which were installed at Frankfurt and Munich airports – included mascots to keep children entertained, as well as steps in front of the check-in counter so children could watch the check-in and bag drop process in action.
 Creating a calmer airport security experience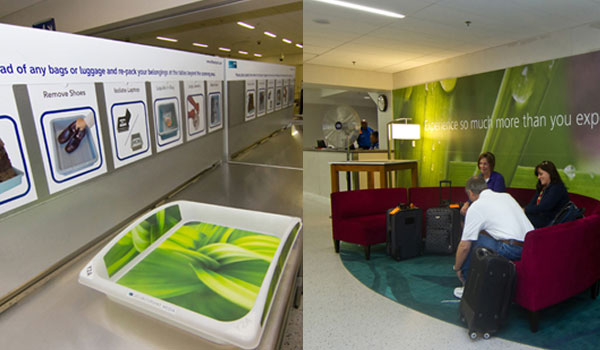 For many passengers, the security process is often cited as being the most testing of the airport checkpoints, but two American airports have taken steps to make it more relaxing through the application of interior design principles. As FTE recently reported, Dallas/Fort Worth International Airport partnered with SpringHill Suites by Marriott, SecurityPoint Media and the Transportation Security Administration (TSA) to create 'The Next Level Experience', and Charlotte Douglas International Airport has taken a similar step to create a sense of calm in the security search zone.
New, comfortable seating has been installed before and after the checkpoint, signage and video monitors with instructions on what passengers need to do ahead of the screening process have been added, and passengers have a larger area in which to recompose once they have exited security. As well as making for more relaxed passengers, the new-look security checkpoint is also expected to raise $70,000 in advertising revenue and has been funded by SpringHill Suites.
Making the most of passenger feedback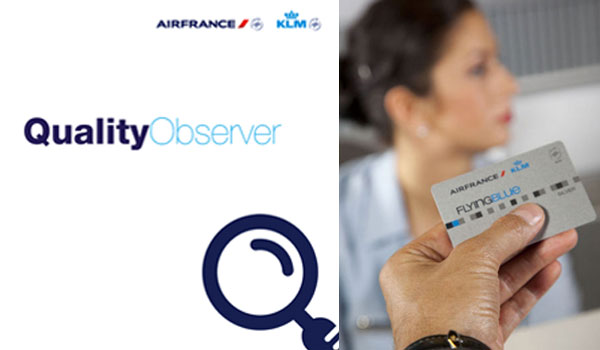 It is imperative that airports interact with the very people who use the terminal when establishing how to improve the level of service on offer. However, undertaking large-scale passenger surveys to gather feedback can often involve significant costs, which is why Air France-KLM has adopted a novel approach. The airline has invited select Elite members of its Flying Blue loyalty programme to act as 'Quality Observers' and report back with any recommendations on improving the travel experience.
Quality Observers can download an app to their smartphone, which contains a questionnaire to assess the quality of the experience both in the airport and onboard. In return for taking part in the project, they are rewarded either Flying Blue Award Miles or a discount for the Air France or KLM webshop. A widespread rollout of the project is planned for early-2014.
Quality Hunters for Finnair and Helsinki Airport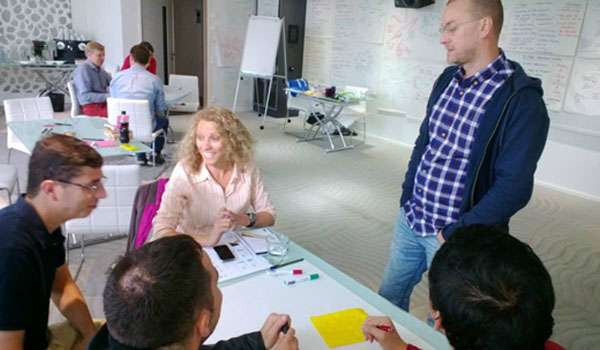 Finnair and Helsinki Airport have also teamed up on an initiative called 'Quality Hunters ', which aims to bring passengers and service development staff together to come up with practical ideas that can enhance the passenger experience. Anyone can get involved in the programme by joining in a discussion on the Quality Hunters blog or social media pages.
The Quality Hunters 2013 project has focused on five areas, including pre- and post-trip factors, and the passenger experience at the airport. A group of Quality Hunters also attended a workshop in Helsinki to share ideas for new passenger-focused services. Among the initiatives to have been implemented so far include Helsinki Airport's popular Airport Book Swap service and an airport art gallery.
An all-encompassing, passenger-focused approach
While technology often holds the key to enhancing passenger processing and, in turn, the overall airport experience, sometimes innovative, less expensive methods can be embraced to bring a smile to the faces of travellers, which can have a positive bearing on their perception of the airport as a whole.
While these solutions alone may not be enough to enhance the passenger journey, when implemented as part of a wider passenger experience improvement programme, they can help make the airport experience memorable for all the right reasons.