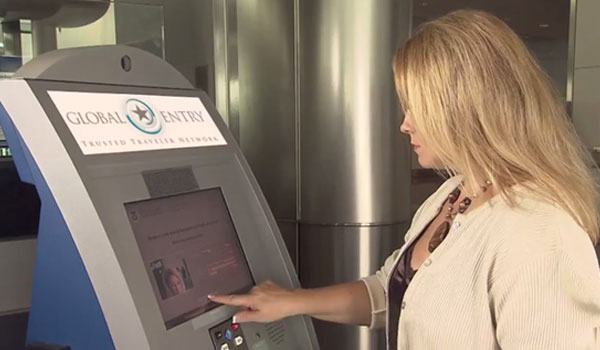 Two Global Entry kiosks will be installed at Pittsburgh International Airport this spring to expedite the customs process for pre-approved, low-risk passengers.
The kiosks will allow U.S. Customs and Border Protection (CBP) Global Entry members to complete the primary inspection process upon arrival using a kiosk, as opposed to waiting in line to see a CBP agent. Eligible passengers simply have to present their e-passport, provide their fingerprints and complete the customs declaration using the kiosk.
Allegheny County Airport Authority President, Bradley D. Penrod, said: "As a pre-screened Global Entry member, you arrive in the United States, check-in at the Global Entry kiosk, and you are on your way – no processing lines, no paperwork."
"With the installation of the Global Entry kiosks at Pittsburgh International, we have taken another step forward in our efforts to think and act globally so we can enhance access to thousands of international travellers a year," added Allegheny County's Rich Fitzgerald.