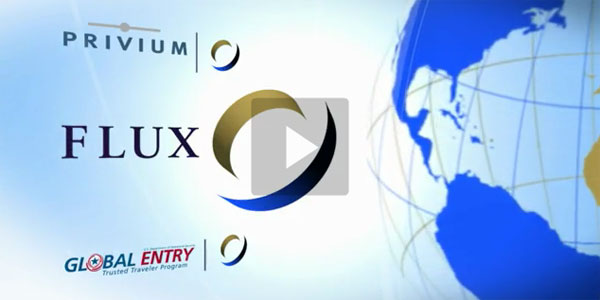 In recent months, calls for the introduction of a widespread trusted traveller programme to ease bottlenecks and expedite passenger processing have intensified, particularly in the United States, where the calls have been led by the U.S. Travel Association.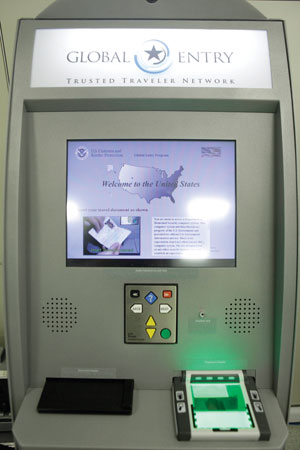 While the US already has the Global Entry programme in place, the desire is to expand this to widen its positive impact in the airport environment. As a number of other countries already have similar initiatives in place – such as Privium in the Netherlands and KISS (Korea Immigration Smart Service) in Korea – interlinking these national programmes to create a global alliance is increasingly being viewed as both beneficial and, importantly, viable.
This viability has already been proven by the creation of the FLUX Alliance, which was introduced in 2009 and links the Global Entry and Privium programmes, opening membership to citizens of both countries to streamline entry processes for pre-screened travellers.
"Interlinking existing national trusted traveller programmes benefits both the passenger and government by expediting travel through those countries," explained David Sanchez, Program Manager, Office of Field Operations, U.S. Customs and Border Protection (CBP).
"These interlinked arrangements and the exchange of pass/fail messages only is additional information for partner countries, which they would not normally have, and allows for a more thorough database screening of international travellers participating in these programmes."
According to Nanne Onland, Director, Dartagnan – the registered traveller service provider which helped to launch FLUX – the alliance is based on a "circle of trust".
In order to ensure that only those applicants who are truly low-risk are admitted into the FLUX Alliance, applicants must pass a security threat assessment that includes biographic and biometric (fingerprint)-based data checks and interviews by both U.S. CBP and its Dutch counterpart.
Expanding the alliance
Having proven to be successful since its introduction, the next significant step in the story of FLUX will see the acceptance of members of Canada's Canpass Air programme into the alliance. This is expected to be formalised by the end of 2011.
Onland said: "The initial United States-Netherlands alliance was a big thing and since then it has been a case of seeing if this is scalable and robust enough for other countries to join. To have a third country joining is very exciting. Having two nations on board is a pilot, having three is a network.
"Relatively speaking, the fourth, fifth and sixth countries joining should be a more simple step. We expect a breakthrough in the number of nations interested in joining once Canada is on board."
The FLUX Alliance is also completely aligned with the International Registered Traveler (IRT) initiative from IATA. The aim of the initiative is to form a global trusted traveller programme and this year plans are in place to develop a single standard global application profile.
As well as benefiting from expedited border processing, another of the major plus points for the passenger would be that that they would simply be required to fill in one application form for multiple countries, as opposed to individual forms for each separate programme.
In the US, while Global Entry agreements are in place with both the Netherlands and Mexico, Sanchez explained that "the US is continually expanding its trusted traveller network".
He said: "Canadian citizens and residents can obtain Global Entry benefits through NEXUS, a bilateral programme between Canada and the US. Joint statements of intent have been signed between the US and the United Kingdom, Germany and Korea, and CBP is in the process of developing pilot programmes with these countries."
Global trusted traveller programme
As the US continues to develop new international agreements for Global Entry, and as the FLUX Alliance prepares to formalise the acceptance of a third member nation, Sanchez added: "It is quite realistic to expect a truly global trusted traveller alliance."
He concluded: "A few key issues must be considered. The border control agency would need the infrastructure to maintain the integrity of the border and the security of the airport that it controls. Many countries must consider their strict privacy laws and their ability to communicate some or all of the information with other countries. In addition, countries must determine an established and agreed-upon set of vetting standards."
If these criteria are satisfied, a global trusted traveller scheme may not be too far away.