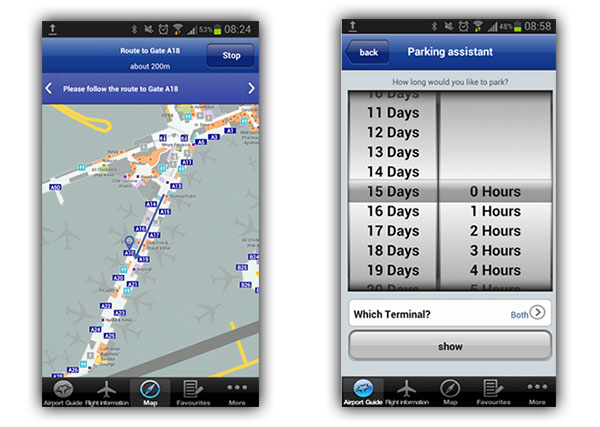 Fraport has launched the new Frankfurt Airport App 2.0, which includes a number of new features aimed at providing passengers with more information that is relevant to their specific trip.
The app, which is already available for free on Android and will soon be available for iOS devices, is available in German and English, as well as, for the first time, Mandarin for Chinese travellers.
Passengers can use to the app to get information ahead of their trip, such as how to get to Frankfurt Airport and on-site parking options. Once they are at the airport, passengers can choose to receive flight updates and information on gate changes via automatic push notifications.
The app also offers vouchers for retail stores, as well as a navigation feature to help users find their way around the airport. Additionally, international passengers can make use of a tax refund calculator.
Nicole Ebner, Senior Executive Manager Business Development, Retail and Properties at Fraport AG, said: "Frankfurt Airport is one of the largest and most important hubs worldwide. Therefore, it is our goal to offer an app that meets the individual needs of passengers and offers them the best service possible."
At FTE Euope 2014, 3-5 March, London, Thomas Kirner, Vice President – Service Quality at Fraport, will take part in a conference session exploring how airports and airlines can improve and differentiate their passenger experience for business, leisure and family travellers. He will be joined in the session by senior speakers from Ryanair, Swedavia, TUI UK & Ireland, Aer Lingus and ICTS Europe.
» View the full FTE Europe 2014 agenda