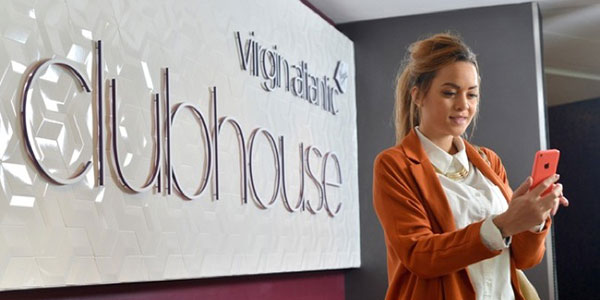 Virgin Atlantic has started its trial of iBeacon technology in the Upper Class Wing at London Heathrow Airport, which will allow premium passengers to receive personalised notifications and offers via their iPhone.
Passengers with an iPhone with Apple Passbook downloaded can make use of the service, which uses Bluetooth Low Energy and geofencing technologies to connect with passengers throughout the airport journey.
For example, an Upper Class passenger approaching a private security lane can receive a notification for their phone to automatically open their mobile boarding pass, so that it is ready to be scanned at the entrance to the security area. Passengers can also receive tailored retail offers, and during the trial anyone using the service will receive a notification informing them that they can take advantage of a 0% commission offer when they walk past the MoneyCorp currency exchange booth.
Virgin Atlantic is also exploring other innovative uses for the technology. For instance, the beacons come with a thermometer and accelerometer, so could potentially be used to alert staff when temperatures drop, so they could offer blankets to passengers relaxing on the outdoor deck to keep warm. The carrier has also suggested it is exploring whether the beacons can be used to give passengers a preview of the in-flight entertainment that will be available on their flight.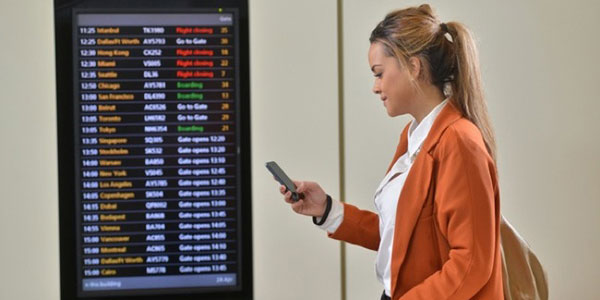 Reuben Arnold, Brand & Customer Engagement Director at Virgin Atlantic, said: "At this stage, we've only skimmed the surface on the advantages that this technology can offer our customers. In the future, we expect it to further personalise our passengers' journey, such as notifying an Upper Class passenger that there is an open appointment in the Clubhouse spa or introducing the crew members on their flight as they board the aircraft. Our passengers are increasingly more connected as they travel and by using advanced technology we can improve customer experience and continue to put innovation at the heart of the flying experience."
Earlier this year, SITA Lab – which has partnered with Virgin Atlantic on the iBeacon trial, as well as the recent trial of Google Glass and Sony Smartwatches ­– released an insight paper, highlighting the pros and cons of beacon technology. Among the key conclusions was that a common use approach should be embraced by the industry in order to make the most of the potential beacons offer.