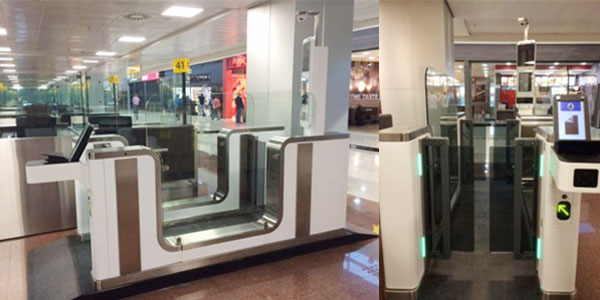 São Paulo's Guarulhos International Airport has started testing automated border control e-gates ahead of a permanent installation in Terminal 2 and the new Terminal 3 in August 2014.
The Vision-Box vb i-match 5 e-gates use facial recognition technology to automate and secure the process, and they will be available to e-passport holders as an alternative to undergoing a manual passport check with a Brazilian Federal Police agent.
Luiz Ritzmann, Guarulhos International Airport's IT Director, said: "Improving the passenger's experience and the levels of security are priorities for the administration of the GRU Airport.
"With the growth of demand recorded in the last decade in Brazil, the airport infrastructure will increasingly require cutting-edge technology and optimised processes, which will streamline the flow of passengers in different areas."