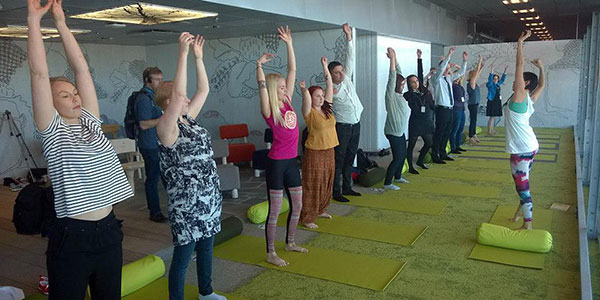 Finavia has started an initiative called TravelLab, which allows passengers to trial and review prototypes of new services and facilities at Helsinki Airport. If the response from passengers is positive, the airport operator will consider implementing them permanently.
The first batch of TravelLab prototypes being tested at the airport are yoga and pilates classes in the Finnish-inspired 'Kainuu' space, a traditional Finnish Midsummer festival, 'Taste of Finland' pop-up restaurants, a crash course in Finnish coffee culture, and Finnish-themed backdrops for travellers to take 'selfies' in front of. Information screens that offer travellers tips on how to make the most of their time in the airport are also being tested.
The ideas for the prototypes are sourced from passenger feedback and the Quality Hunters initiative, which brings passengers together with staff from Helsinki Airport and Finnair to jointly develop practical ideas that might help improve the travel experience.
Ville Haapasaari, Helsinki Airport Director, Finavia Corporation, said: "With TravelLab, we do not ask passengers what they would like to do at the airport. We do something with them and ask them how it made them feel. Our goal is to create genuine experiences and evaluate real effects."
Finavia has put together a multidisciplinary team of experts, who will use a bespoke ranking system to record passengers' response to the prototypes and decide whether they should become established services.