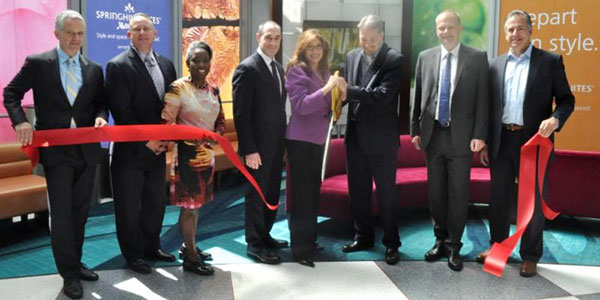 Security checkpoint 3 in Terminal 1 at Chicago O'Hare International Airport now has the feel of a hotel lobby following an extensive refurbishment that aims to provide travellers with a stress-free airport security experience.
Chicago Department of Aviation (CDA) has teamed up with SpringHill Suites by Marriott, the Transportation Security Administration (TSA), SecurityPoint Media and Clear Channel Airports to transform the security checkpoint.
SpringHill Suites has provided modern furniture to replace the usual metal benches, as well as wall art, calming lighting and soothing music, while comfortable seating is also available in the pre-security area. A video wall has also been installed to keep passenger entertained while they are queuing. SpringHill Suites will also offer periodic surprises and giveaways to help improve the passenger experience.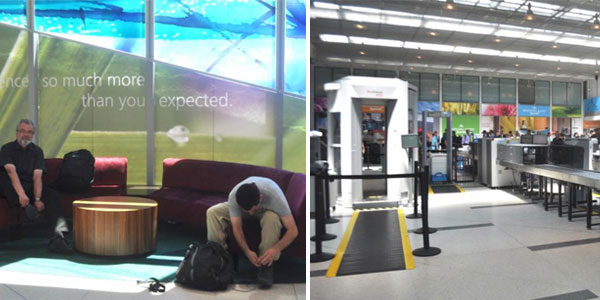 Rosemarie S. Andolino, CDA Commissioner, explained that that the "SpringHill Suites concept is a unique way to improve the screening process for travellers".
This is not the first time SpringHill Suites has worked with an airport to improve the environment in the security zone. Last year the company worked with Dallas/Fort Worth International Airport in a pilot project, and has also undertaken similar work alongside Charlotte Douglas International Airport.
Craig Fowler, Senior Director of Brand Marketing at SpringHill Suites, added: "The SpringHill Suites airport zones are changing the paradigm of travel. As a hospitality brand, we understand how design and style can enhance an experience and provide added comfort."