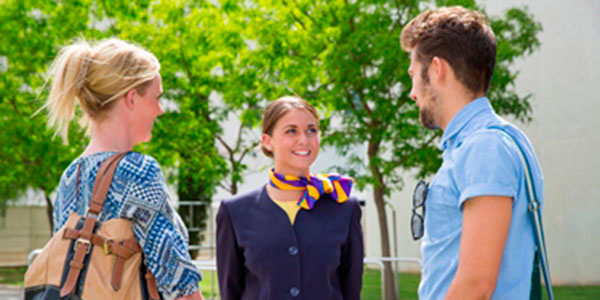 UK-based leisure carrier Monarch has introduced roaming Airport Customer Experience (ACE) hosts in nine airports to assist passengers in the departure hall. The ACE hosts are based at London Gatwick, Manchester, Birmingham, London Luton, Palma de Mallorca, Faro, Tenerife, Alicante and Lanzarote airports.
They have been introduced to help passengers who require assistance with the check-in and baggage processes, and they are also available at boarding gates to assist with the boarding process. Some ACE hosts are also based in the arrivals area to help passengers who have any problems, such as if their bag has been mislaid.
Tim Williamson, Monarch's Director of Customer Experience and Marketing, said: "Through research we have learnt just how important it is to our customers to have Monarch representatives available at airports. Customers appreciate having contact with us both before and after their flights. As the airport is the first face-to-face experience they have with Monarch, having a uniformed team on hand to help helps avoid any issues and makes their journey as seamless as possible."
He explained that passenger "stress points" in the airport were identified, before deciding where to station the agents.
As part of an ongoing bid to enhance the passenger experience, Monarch has also announced that it will install non-reclining seats with tablet holders onboard all of its aircraft in response to feedback from its customers.