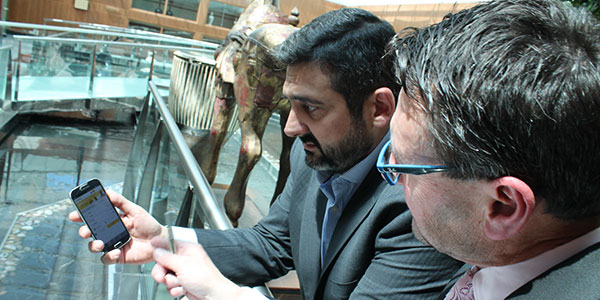 Vueling may be commonly categorised as a low-cost carrier (LCC), but having recently met with the airline's CEO, Alex Cruz, in London, it is clear that the Barcelona-based carrier is more than willing to break the low-cost mould.
You might expect the boss of an LCC to look fondly upon a more basic approach to air travel, but this is certainly not a mentality prevalent at Vueling. Having admitted straight away that "we don't like low cost airports and low cost terminals", Cruz went on to tell FTE that he feels the "LCC" tag does not fairly represent the Vueling business model.
"In recent times, commentators haven't known which category to put us in – 'LCC' or 'hybrid'," he said. "I think 'extremely productive' might be a better one."
One key reason for this dislike of the "LCC" label is the desire to appeal to business travellers. "We're definitely serving the business traveller – they're 39% of our customers – and a much bigger slice of the revenues and profits," Cruz stated. "Airports who want to win our business – and get the benefit of serving and selling things to our customers – need to appreciate what service level we know these customers expect."
Wearable technology is a 'no-brainer'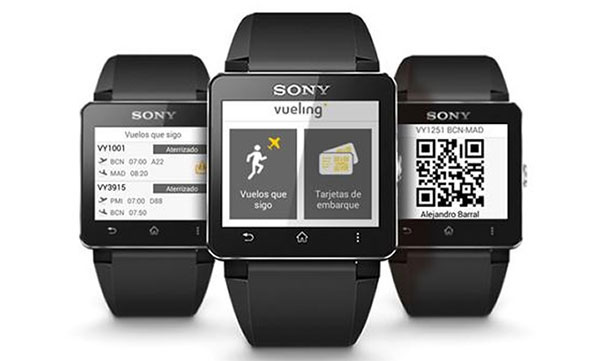 An hour or so with Cruz is enough to realise that Vueling believes new technology has an important role to play in improving the passenger experience for the modern, smartphone-owning, tablet-using passenger. He told FTE that Vueling is up to the challenge of satisfying this new breed of traveller, and evidence of this already exists as the carrier was among the first in the industry to embrace wearable technology, having this year partnered with Sony to develop a boarding pass for smartwatches.
"It was a no-brainer," Cruz stated, "It happened spontaneously. I like to think that we have created and fostered a climate of innovation and indeed someone in the team just decided to develop it and we'll continue to develop it. Personally, I never wear a watch, but even I've been using it as it's so easy – you don't have to do anything!"
An end-to-end travel app
Smartphones and mobile technology in general also appear to have an important part to play in Vueling's passenger-oriented plans. The carrier already has an app for iOS and Android platforms, offering a flight booking function, mobile boarding passes and flight status updates, but Cruz revealed that this year, for the first time ever, a larger percentage of the carrier's IT budget will be spent on mobile applications than on the web platform.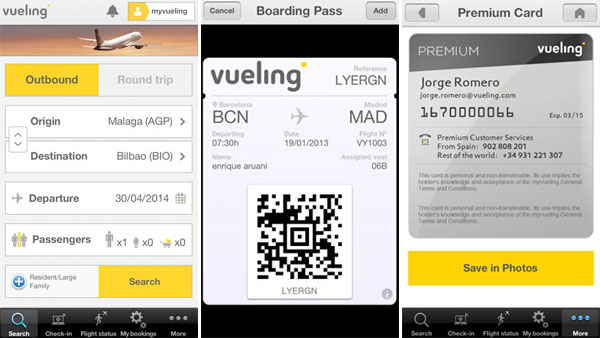 "We fully expect our app to develop into a tool covering the whole journey, including travel to and from the airport, and the airport experience itself," he said. "If I arrive at an airport and there have been delays, and I need to find out which train to catch next and re-book, I want to avoid multiple platforms. There should be a single entry point, and for my customers I frankly think that will be the Vueling app and nobody else's."
Onboard Wi-Fi coming soon
If the smartphone holds the key to a vastly improved experience on the ground, onboard connectivity looks set to play an equally important role up in the air. In April this year, news broke that Vueling was partnering with Telefonica to explore the potential of offering high-speed onboard Wi-Fi, with Eutelsat providing the Ka-band satellite network and mobile service, and LiveTV providing the necessary equipment.
When quizzed by FTE on this matter, Cruz explained: "We're working through the certification process and then we plan to install it on five aircraft." He did, however, admit that the airline has to "find a way to monetise it", adding: "When we have the trial aircraft ready, we'll run different revenue models to see what the passengers are willing to pay for."
'We have the innovation DNA'
According to Cruz, Vueling may not be an LCC, nor a hybrid carrier, but it is certainly an airline with a clear vision of how it intends to simplify the travel experience. The focus on new technology, the willingness to try something different, and the desire to work with airports that share the Vueling philosophy all point towards a business that not only knows what its customers want, but has no doubt about how it plans to meet their demands.
In Cruz's own words: "To be honest I think we know what we're doing at Vueling – we have the innovation DNA."