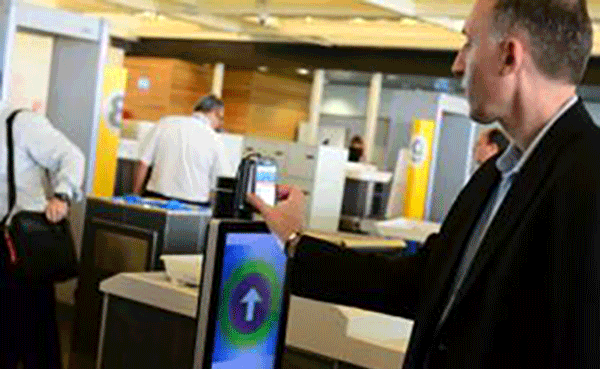 Air France has partnered with Orange, SITA and RESA to trial Near Field Communication (NFC) boarding passes at Toulouse-Blagnac Airport – four years after a similar trial at Nice Côte d'Azur Airport.
Over the next six months, the Touch&Pass app will allow a group of selected travellers flying with Air France between Toulouse-Blagnac and Paris-Orly to use their NFC-enabled smartphones to pass through airport checkpoints by tapping them against dedicated readers.
Passengers will be able to receive their NFC boarding pass to their smartphone when they check-in, and the technology will enable the boarding pass to remain readable even if the device is switched off.
The NFC readers have been installed by RESA at various checkpoints, including at the entrance to priority lanes for security control, lounges and boarding gates.
Jean-Christophe Gaudeau, Ground Product Innovation Manager at Air France-KLM, said: "Air France is committed to constantly searching for new products, innovative solutions and services that can improve the travel experience for our customers and make their trip easier before, during and after their flight.
"Air France's participation in the testing of NFC technology at boarding illustrates its desire to be a pioneer in the field for the benefit of our passengers."
The solution that is being tested relies on two standards – one from IATA and one from the GSMA, which represents the interests of mobile operators worldwide – and the parties involved hope that this will help with wider rollout if the trial proves to be a success.
The exact number of travellers who will participate in the trial is not known, but it has been revealed that it will include at least "a few hundred" Air France Gold and Platinum Flying Blue members, who will be invited to take part by Air France and Orange.