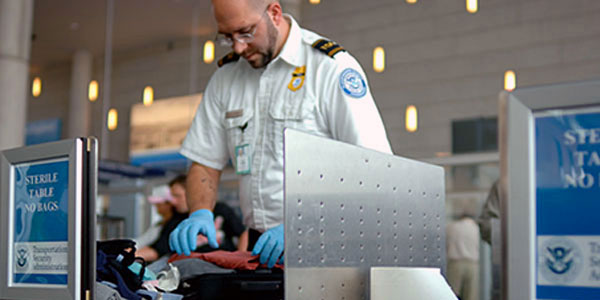 Over the last week or so, airport security on both sides of the Atlantic has been tightened in response to a "credible threat" of terrorism, meaning passengers now have to ensure all electronic devices can be powered up before boarding a flight. There can be no arguing against the need for these checks – safety and security has to be the number one priority for the air travel industry – but with airports and airlines left to communicate these security changes to their customers themselves, it has become clear that a more consistent communications procedure is needed to avoid potential mass confusion at the airport.
The security process has been a source of anxiety and confusion for passengers for a number of years – with restrictions on the carriage of liquids, aerosols and gels (LAGs), and passengers having to remove shoes at some airports but not others, for example – so ensuring passengers are aware and prepared for these new regulations is paramount.
Official guidance has so far been scarce. In the US, Secretary of Homeland Security Jeh Johnson issued a statement saying he had "directed TSA to implement enhanced security measures in the coming days at certain overseas airports with direct flights to the United States", adding "we will work to ensure these necessary steps pose as few disruptions to travellers as possible".
The TSA has added the following statement: "As the travelling public knows, all electronic devices are screened by security officers. During the security examination, officers may also ask that owners power up some devices, including cell phones. Powerless devices will not be permitted onboard the aircraft. The traveller may also undergo additional screening."
Meanwhile, in the UK, the Department for Transport has updated the 'hand luggage restrictions' page on its website, stating: "Make sure your electronic devices are charged before you travel. If your device doesn't switch on when requested, you won't be allowed to bring it onto the aircraft".
Other than this, airports and airlines have been left to their own devices to post warnings on their websites, alerting travellers of the new regulations, which have now been extended to all flights to and from the UK, not just those landing at or departing from a US airport.
 Passengers unsure what to expect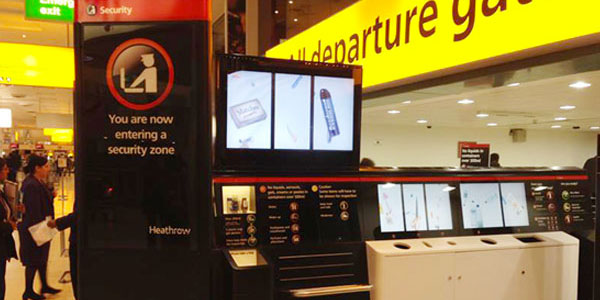 However, while the vast majority of travellers will now be aware of the new regulations, there is still confusion. Many passengers do not know when they have to present their electronic devices for inspection – is it at check-in, at security, or at the gate? As airlines are apparently being left to implement these checks themselves, the number of passengers being subjected to these additional checks is bound to differ from airport to airport. Again, this adds another layer of anxiety to the passenger experience, with travellers left wondering whether or not everyone needs to have all of their devices ready for inspection at all times. Here at FTE, we have heard reports of passengers being given conflicting guidance at different airports.
Who is responsible for enforcing the new regulations?
FTE approached a number of airports and airlines to seek clarity on this issue and the vast majority simply said they "cannot comment on airport security regulations", or that they are following the rules set by the relevant governmental department.
A spokesperson for Gatwick Airport did inform us, though, that they have updated their website and are frequently Tweeting about the changes to keep social media-savvy passengers informed, adding that "it has had little impact from a Gatwick point of view", which is "operating as usual". However, the spokesperson couldn't confirm at which checkpoint the additional checks are being undertaken. Heathrow Airport also told us that defining who is responsible for implementing the new rules lies with the Department for Transport, but did confirm that the 'charged device' checks are being undertaken at the gate.
Consistent, proactive communications are needed
It's hardly surprising that some passengers are confused, but this is where proactive, direct communications can play an important role. Airports and airlines widely accept that smartphones and the always-connected traveller provide huge opportunities to interact with the passenger throughout the end-to-end travel process. So, for those passengers who have provided their mobile (cell) phone number during the booking process, why not send them a message communicating what the regulations are and at which stage of their journey the devices will be checked? The very devices at the heart of the new regulations could be used to ease the confusion they have contributed to.
Installing signage in the check-in hall at all affected airports – a step Heathrow Airport has already taken – would also serve a simple yet useful purpose. The new rules are undoubtedly necessary to protect travellers, but the sooner they know what to expect, the more prepared they will feel in what many already deem to be a stressful environment.
Most importantly, while we understand that it is only natural for airlines and airports to immediately address these issues internally, we feel it would make more sense to think as an industry and liaise with national counterparts to ensure the messages being communicated are along similar lines, to help passengers feel more aware and relaxed.
Uncertainty creates stress and if air travel is to claw back some of its past popularity it could do with dealing with such high profile issues more effectively. Industry associations can also play an important role in leading a coordinated response, and we hope to see this, as these restrictions will no doubt be extended further in the days and weeks to come.