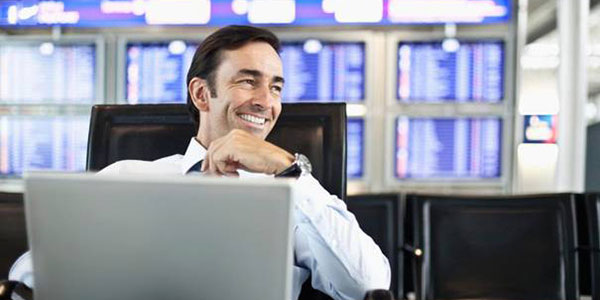 Frankfurt Airport has become the first airport in Germany to offer passengers unlimited access to free Wi-Fi in the terminal. More than 300 Wi-Fi access points across the airport will help to guarantee Wi-Fi access.
The announcement of unlimited free connectivity across the airport is part of Fraport's 'Great to Have You Here!' service quality programme and follows the recent call by IATA CEO Tony Tyler for all airports to offer complimentary Wi-Fi as standard.
Peter Schmitz, Chief Operating Officer, Fraport AG, commented: "Fraport is pleased to enhance the travel experience for our passengers again by expanding the free Wi-Fi service at Frankfurt Airport from 60 minutes to 24 hours.
"We are the first major airport in Germany and one of the first in Europe to offer passengers this level of Wi-Fi service round-the-clock. Frankfurt Airport is dedicated to meeting the needs of today's increasingly mobile and networked society."