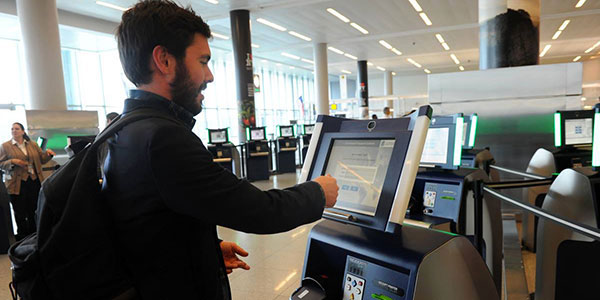 Phoenix Sky Harbor International Airport will install 12 Automated Passport Control (APC) kiosks to help cut passenger waiting times at immigration. The BorderXpress kiosks, developed by Vancouver Airport Authority, have been funded by the City of Phoenix and will become operational in July 2014.
"We are thrilled to partner with the City of Phoenix to improve the international travel experience for passengers flying through PHX," said Craig Richmond, President & CEO of Vancouver Authority, who will speak at FTE Global 2014.
"YVR BorderXpress APC kiosks provide a quick, easy and secure alternative to the traditional full clearance with a U.S. Customs and Border Protection officer by partially automating the inspection declaration process."
The kiosks are also Electronic System for Travel Authorization (ESTA)-enabled, meaning they can be used by travellers from the 38 countries participating in the ESTA programme.
A number of other North American airports have already installed APC kiosks, including Atlanta, Charlotte, Chicago Midway, Chicago O'Hare, Detroit, Fort Lauderdale, Los Angeles, Montreal, JFK, Newark, Seattle and Vancouver international airports.